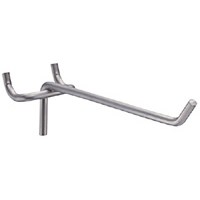 Wire Rings and wire forms come in all shapes and sizes, from the simplest retaining rings to the most complex wire brackets.  MOYSIADES SPRINGS manufactures a wide variety of rings and wire forms from round wire utilizing state-of- the-art CNC wire forming equipment and the same expertise we use to make our spring product lines.
Wire Rings can be either single coil (with or without a gap) or multiple coil. They can be round, oval, oblong like a chain link, multi-sided like a stop sign or most any other shape you may need.  Our multi-axis CNC wire forming machines give us almost unlimited abilities when it comes to making complex, three dimensional wire forms. 
We can create virtually any shape a designer can imagine. Give us a challenge!